MIDDEL
TURKEY / TÜRKİYE
TÜRKÇE BİLGİLER
---
JPND
Nörodejeneratif Hastalık Araştırmaları Ortak Programı (EU Joint Programme – Neurodegenerative Disease Research, JPND), Avrupa'da nörodejeneratif hastalıklar alanında faaliyet gösteren araştırma programlarını düzenleyen ve yöneten 24 kurumun bir araya gelerek oluşturduğu bir yapıdır. JPND kapsamında nörodejeneratif hastalık araştırmalarını daha verimli hale getirecek ve tedavi kabiliyetini artıracak yöntemler konusunda proje çağrıları açılmaktadır.
MIDDEL | Yaşlı Bakımında Demans ve Depresyon İçin Müzik Müdahaleleri: Uluslararası Küme Randomize Deneme
MIDDEL projesinin amacı, demans ve depresyonu olan huzurevi sakinleri için düzenli bakım ile karşılaştırıldığında grup müzik terapisinin ve / veya şarkı söylemenin etkinliğini araştırmaktır. Çalışma Avusturalya, İngiltere, Almanya, Norveç, Hollanda ve Türkiye'den toplam 100 huzurevinde en az 65 yaşında ve hem demans hem de klinik depresyonu bulunan bireyler ile yürütülecektir. Türkiye'deki müdahaleler Aile, Çalışma ve Sosyal Hizmetler Bakanlığı'na bağlı 4 huzurevinde gerçekleştirilecektir. Müdahaleler altı ay sürecektir. Ana kriter (dönem boyunca depresif belirtilerde değişiklik) ve birkaç ikincil sonuç ölçütü klinik anketler aracılığıyla incelenecektir. Ölçümler 3, 6 ve 12. ayda yapılacaktır. Ayrıca, depresyon ve stres üzerindeki biyolojik belirteçlerin seviyesi ölçülecektir. Çalışma, olası ilgili klinik etkinin yanı sıra farklı demans teşhisi olan yaşlılar arasındaki terapi etkisi farklılıklarını göstermek için yüksek bir ölçme gücüne sahiptir. Projenin Türkiye ayağı TÜBİTAK tarafından fonlanmaktadır.
---
Team in Turkey: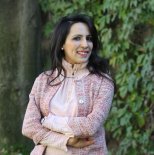 Burçin Uçaner Çifdalöz | PI in Turkish team
PhD, head of the Musicology Department at the Turkish Music Conservatory at Ankara Haci Bayram Veli University and the president of the Turkish Music Therapy Association (MUZTED), which was founded in 2014.
---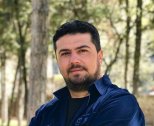 Barış Gürkan | researcher
PhD, is teaching assistant of the Musicology Department at the Turkish Music Conservatory at Ankara Haci Bayram Veli University and board member of MUZTED. He will provide expertise on music interventions in care homes and will help with service development and implementation in Turkey.

Download CV
baris.gurkan@hotmail.com
---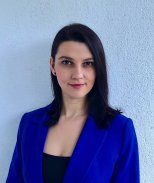 Leman Korkmaz Karaoğlu
PhD, is an experienced researcher on the topics of well-being and psychological processes. She will work with data collection, statistical analyses and writing of research reports.
---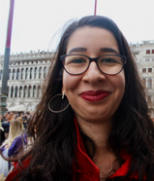 Yesim Saltik | Turkish-Dutch music therapist at ArtEZ
is responsible for the training and distribution of the knowledge and staff training to Turkey.
---
---
---
---
---
Previous team member:
---